I'm Viktor Tabori, an engineer, obsessed with human behavior and health:
📈 4x co-founder:
digital marketing agency (Artisan Marketing),
doctor listing site (doklist.com),
blockchain healthcare project (etheal.com),
event promotion (Terminal Club Nights)
👨‍🏫 educator:
blockchain, development, design
⚡️ high energy introvert
Values
Make the world a kinder place
Look for scale to test what really works
Attract high energy, intelligence, and integrity
Whenever in doubt give more value
Why do I write?
I write for my past self. Instead of convincing or evangelizing, I aim to help those walking in the same shoes.
My job is to solve complex problems. It is a hobby, to be honest. I did it long before got paid for it.
I share my solutions for frustrating IT problems, like:
What I publish already helps companies like:
Google, PWC, Airbus or InnovatorsInHealth
Hello Viktor;

I am M**** and I work at Google. I found your code on Stack Exchange and it has solved a long-standing problem we've had. You'd think that working at Google, I'd have a room full of geniuses to ask, but I don't.
[...]
Thanks again. This will make me a superstar....all credits to you. [...]
---
Hey Victor,
[...]
Your unpivot custom formula is helping our organisation [note: Innovators In Health] a lot. I had two sleepless nights trying to figure out this.

Many thanks for your effort.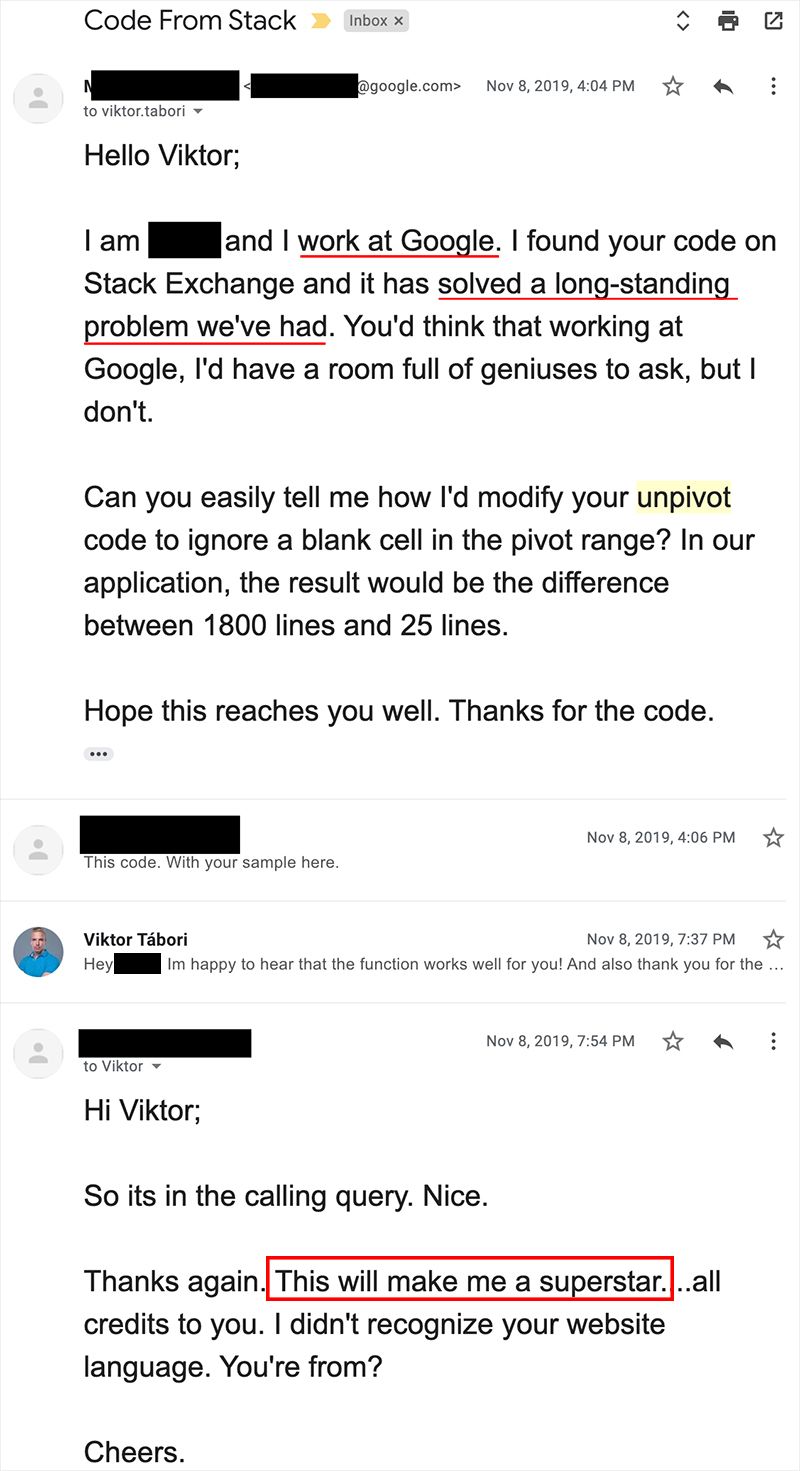 I publish my findings related to health, performance optimization, and digital marketing.
Subscribe here to follow my journey.
Fun facts
Professional obsessions
Blockchain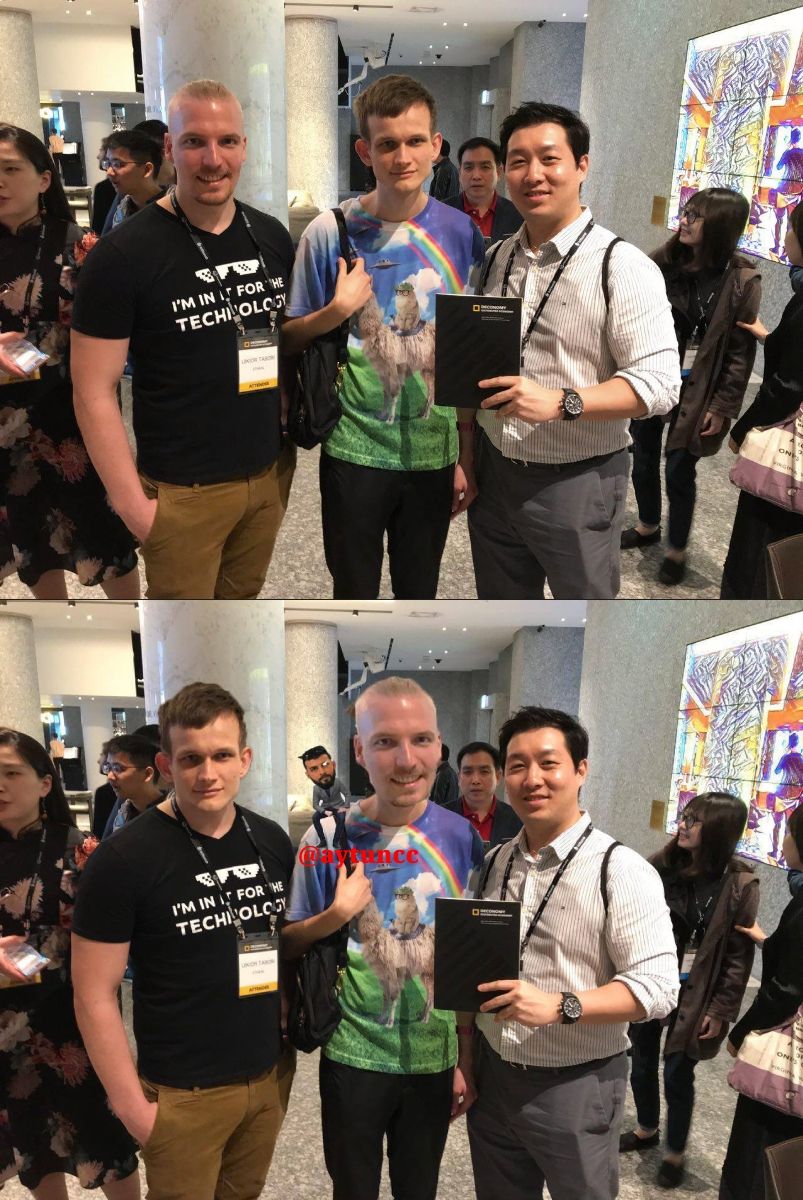 Health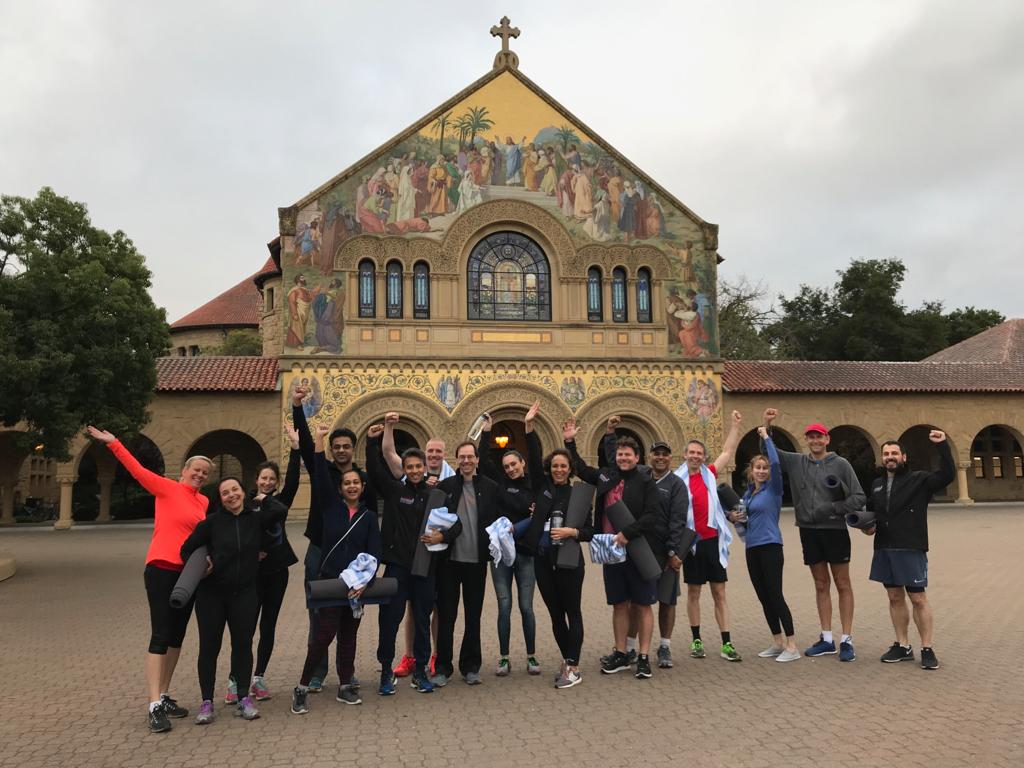 Business & Agency life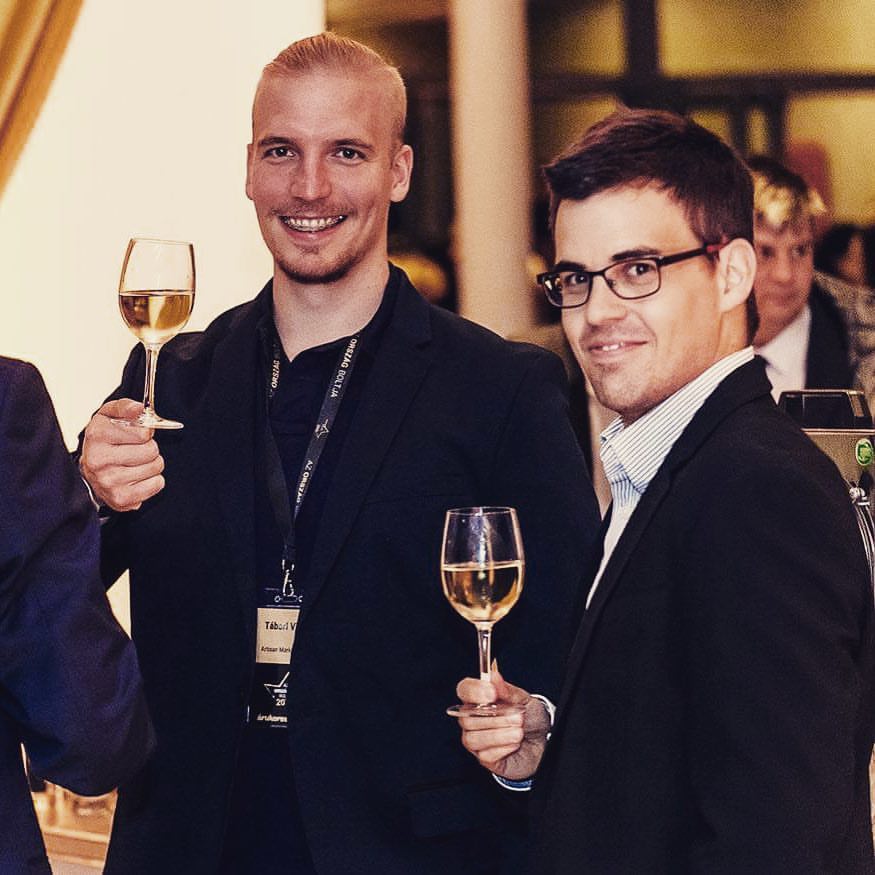 Sport & Family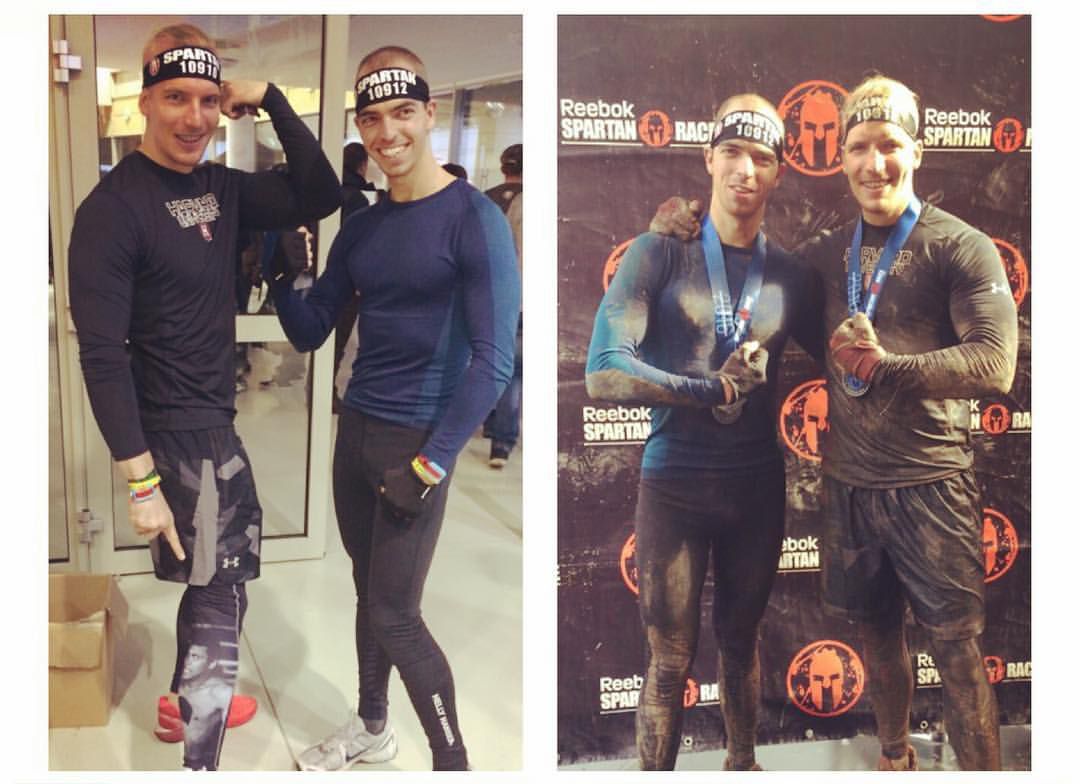 Top articles